5G Small Cell Concealment and Protection Can Streamline Your Rollout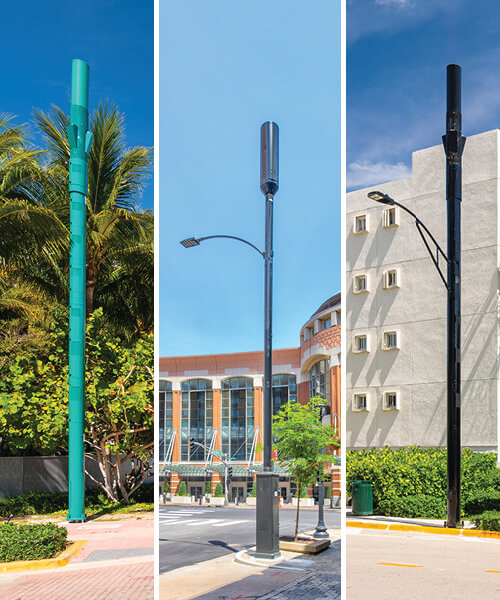 Raycap brings together wireless concealment and protection solutions that help get your sites approved, installed and online. We give you more flexibility and advanced manufacturing to deploy next-generation networks with concealed, partially concealed, and fully concealed 4G & 5G mmWave small cell solutions.
Raycap has a unique combination of small-cell technology, expertise and manufacturing to help you speed the deployment of 5G wireless networks. We combine unique products and deep experience to help you solve 5G small cell siting challenges – on time, on budget, no surprises.
We've Got 5G Covered!™
InvisiWave® technology for 5G antenna concealments that don't impact performance
Small cell concealment products available for any format: integrated poles, pole-mounted enclosures, wall-mounted and rooftop solutions and more
Patented AC disconnect functions with surge protection for safety and long life, along with fiber management and connectivity
Innovative integrated small cell designs approved for deployment in major U.S. metropolitan areas
Domestic engineering and manufacturing capabilities to simplify design, approval and installation
---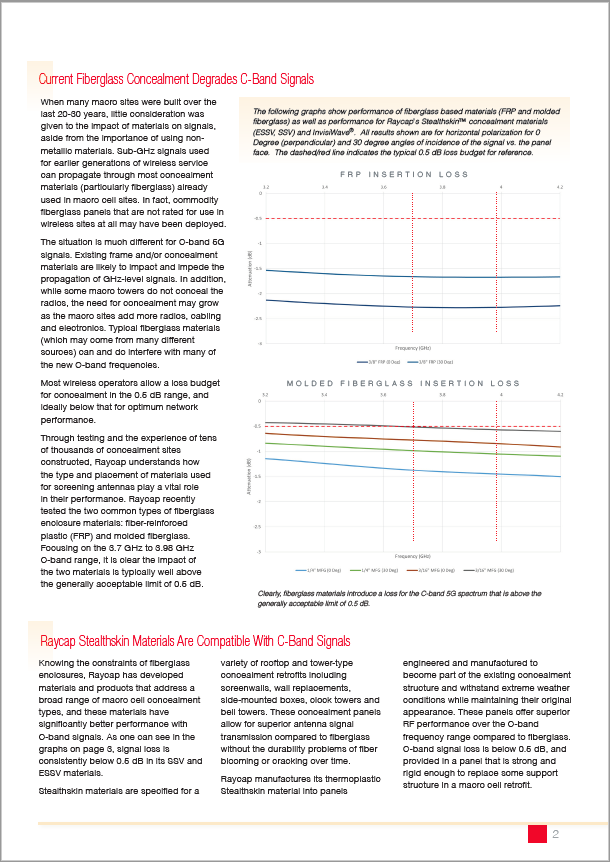 Retrofitting macro sites for C-band: what you need to know about concealment materials
With C-band deployments ramping up, new and existing macro sites represent the fastest path to broader 5G coverage. What happens when a site requires concealment? Will that impact the new C-band signals?
Raycap has the answers, in the new paper, Choosing Concealment Materials for New Builds and Retrofits of C-Band Sites.
---
Looking for Additional Resources?
View our resources or news pages to find articles, product guides and datasheets to utilize for your upcoming projects.
Get 5G Small Cell Answers from Raycap
If you are a carrier, tower company or consultant preparing for 5G deployment, our experts can answer your questions about options for small-cell protection and concealment. Contact us today. We've got 5G covered!